CampLite is a week for RVers to enjoy some rest and relaxation while taking focused time for spiritual reflection and study. The schedule is very light, with one chapel per day at 10:30 in the fellowship centre (a preschool class is also provided during this time). Meals are on your own, with the exception of a lunch option. Register your children or grandchildren for Kids Camp, which runs the same week.
Registration $25/household plus accommodation and meals ($40 after July 11).
The camp starts at 6pm on Sunday (no meal provided - weiner roast later in the evening).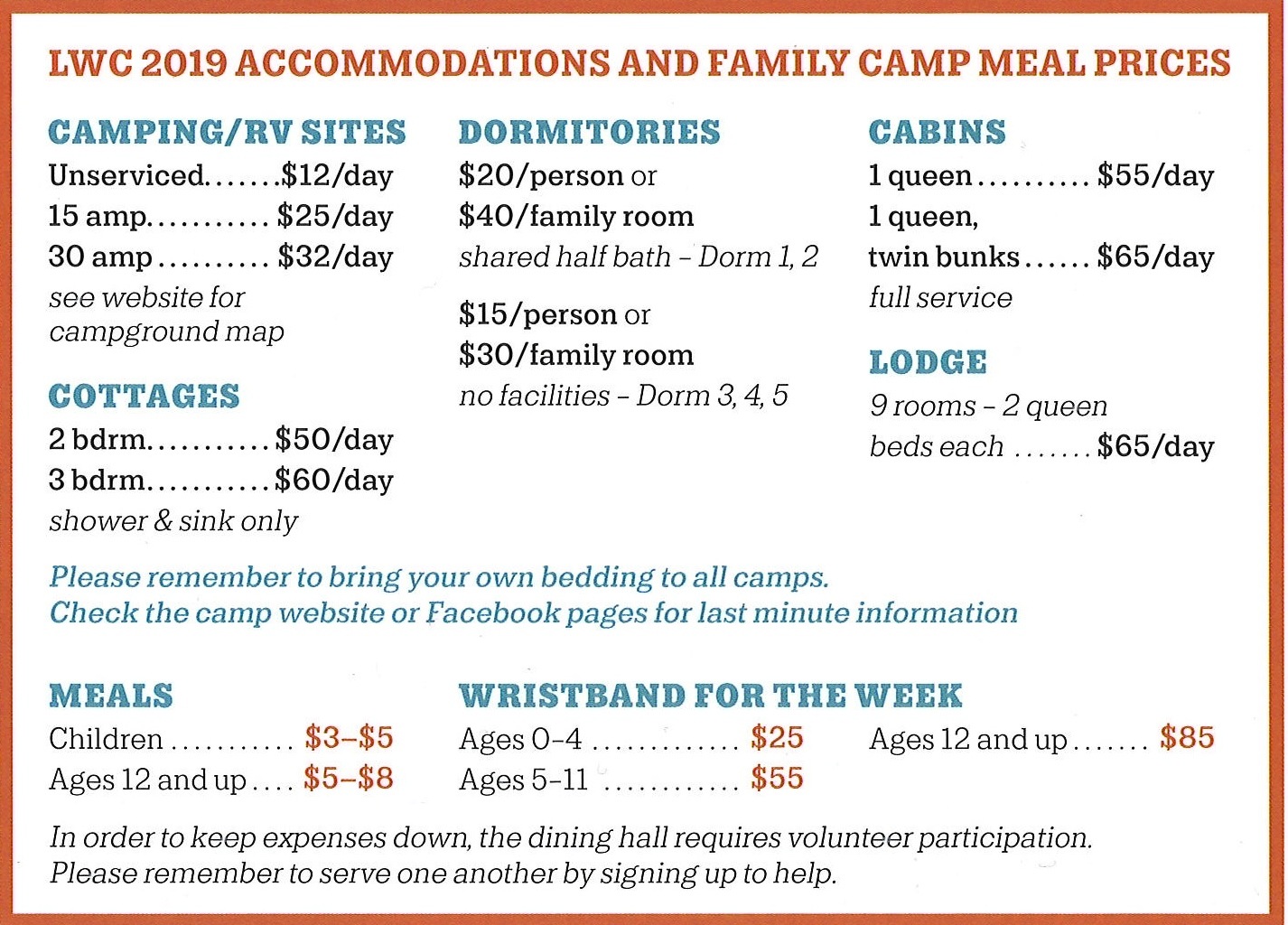 The speakers this year are our own John and Donna Drisner, SK District Superintendents and Pastors of The Neighbourhood Church in Saskatoon - don't miss the opportunity to sit under their teaching!

Call the office today to reserve your spot!