Prime Timers Camp is our camp designated for those that are 50+. It is a relaxing week of fellowship, teaching, singing, worship, canoeing and making new friends.
The speaker this year is Brian Glubish. Brian formerly taught New Testament Studies for 19 years at Horizon College and Seminary, and he is now a freelance writer and speaker. Terry and Brian have been married for 40 years, and they now reside in Edmonton and part-time in Phoenix, where they are deeply committed to volunteering in an exciting church plant.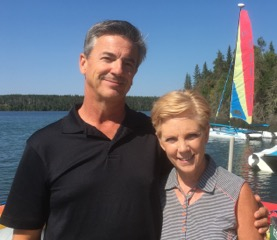 Schedule for the week: Arrival @ 4 pm Wednesday, Departure after lunch Sunday
Meals: 8 am, 12 noon, 5 pm
Services: 10 am, 7 pm
There is only a $25 fee to register for this camp. A free will offering will be taken to cover other expenses.
Please call the office at 306-683-4646, Mon-Thurs 9-12:30 to register and reserve your accommodation. After May 23, the registration fee will increase to $40.

REMEMBER to bring your own bedding and towels to camp. You may also want to bring a small fan, as well as a heater or extra blankets, since early June weather can be unpredictable.