Invest in the Future of Living Waters Camp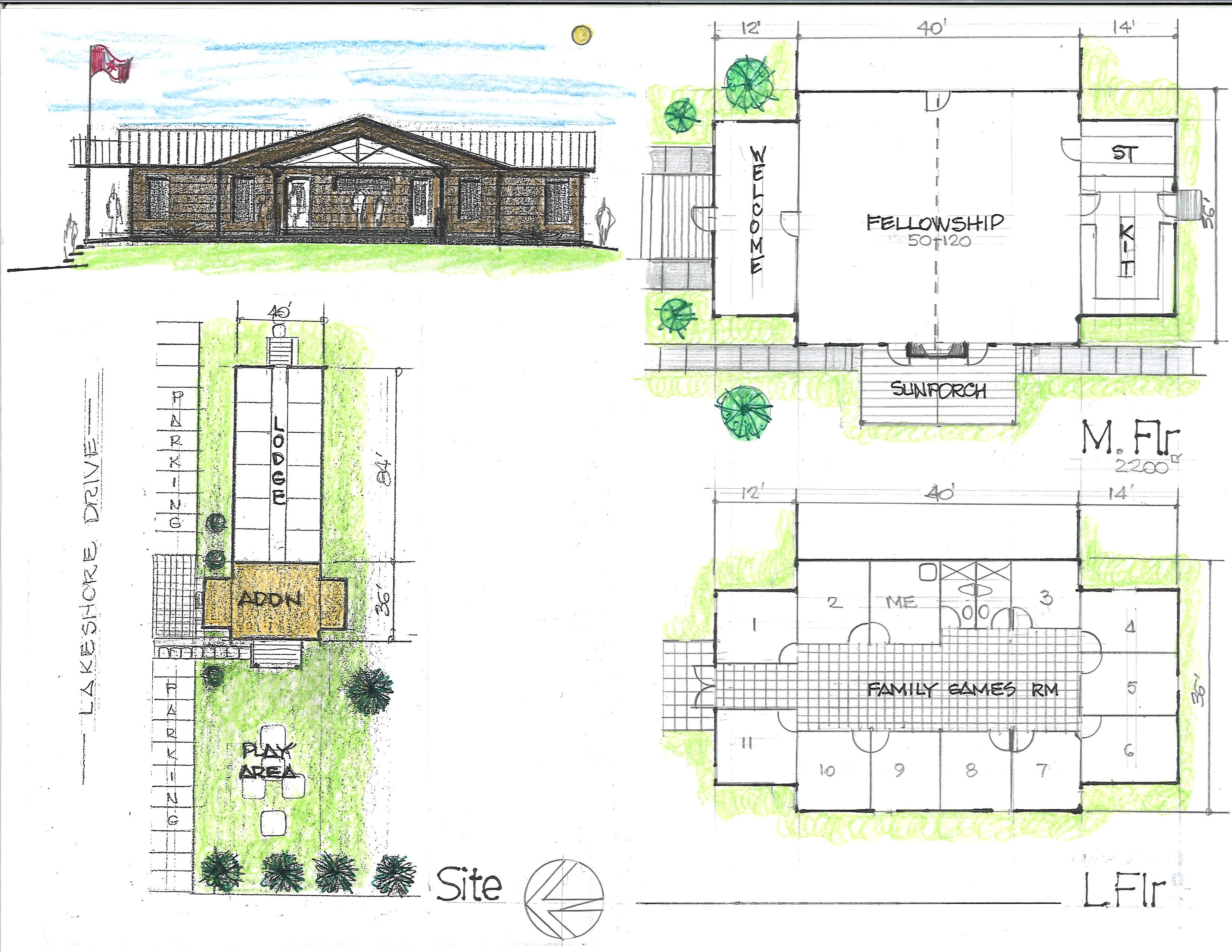 The proposed addition will be between the existing Lodge and the playground and it will provide
Children's Ministry/Fellowship Hall for 50-120 people
Welcome centre/camp store/camp office
Four-season retreat centre with a new kitchen
2200 square feet of new space
Year-round revenue and ministry opportunity
Click here and designate your giving to "Lodge Addition"
A WORD FROM OUR SK DISTRICT SUPERINTENDENT
Living Waters Camp really matters to my wife and me. It matters because many of the most meaningful experiences of my life, both spiritually and relationally, have happened at camp. I learned the power of worship and lingering in God's presence at camp. Many people have been baptized in the Holy Spirit at camp. Others met their spouse at camp. Lives have been changed at Living Waters Camp. Camp also matters to me because it is place where we invest in our children and young people. Mature people recognize that one of our greatest responsibilities is to point the next generation towards Christ. Kid's Camp, Junior Youth Camp, Youth Camp, Dream Camp, and Children's Ministries right here at Living Waters help us do that. I don't believe there is a better ministry investment than in our children and grandchildren. I suspect that's all obvious. What may not be so apparent is how much we need your help to do this well.
1 - Our present Pre-School chapel is crammed. We need a larger place during our summer camps to minister to our precious preschoolers. The "fellowship area" in the proposed addition will look after this huge need.
2 - The challenges of meeting our camp budget with a primary rental season that runs only from June through to the beginning of September is almost insurmountable. We need to have our camp used throughout the year. We must find a way to generate revenue through the entire year.
The addition to the lodge will allow us to house people for leadership, couple, youth, board, young adult, and men's and women's retreat for four seasons of the year. Our location within an hour of Saskatoon and many communities in central Saskatchewan makes us an attractive rental option for churches and schools.
Can you help us raise $100,000 this year so we can continue to move forward and make a difference in the lives of our children and grandchildren? We would love to get the foundation in and the building closed in before next camp season but we need your help to do it. Please give prayerful consideration to what you can do towards this project. We have had a great 75 years. Let's position ourselves to be able to continue to impact lives in the years ahead.
In His Service and For His Glory,
John Drisner